Riot Grrrl Nostalgia
Ok, i have reduced my zine collection quite a bit over the last few years by selling them in zine grab bags. Well, i have gotten to the point where i cannot part with anymore of them! But people still ask me about this zine grab bag & i really do still wanna share my old zine collection. So i have been thinking about making a "Riot Grrrl Nostalgia" zine grab bag. I wanna copy some old zines for people & put them in a grab bag & make it available on Etsy. The thing is, i know some people may be opposed to this & think that i shouldn't be printing other people's zines & selling them in MY shop. But just like the Kathleen Hanna zines that i make available in my shop—people constantly ask me about them & i guess i'm sort of a people pleaser & wanna share the happiness that these zines once brought to me! :)
   so i have taken a few photos of SOME of the zines that i wanna copy.(as well as a few catalogs & flyers!) PLEASE, if you see your zine pictured & you do NOT want me to include your zine in a grab bag LET ME KNOW!!! I promise that i won't be hurt or offended. i totally understand! whether you don't want your zine distributed because it is YOURS & it belongs to you, or you just don't want old stuff out there anymore (because your beliefs or tastes have changed or you're just embarrassed by a zine that was written 10-13 years ago!) just tell me & i won't include it. BUT if you have an old zine you WANT me to include in these grab bags please contact me & i will be happy to include it/them!!
just email me: mrsnoggle@yahoo.com
Also, i LOVE trades & i would be more than happy to trade for any zine that you would like!  I will keep the zine grab bag as cheap as i can but please keep in mind that i have to pay for paper,toner & shipping!!!!
 So yeah, I hope that this is something that you will be interested in because i really love sharing my love for zines. I'm just an old Retired Riot Grrrl desperately trying to keep the Old School Riot Grrrl scene alive!!!!
Thank you. LovE, Jolie "Ego" Nunez-Noggle
mrsnoggle.etsy.com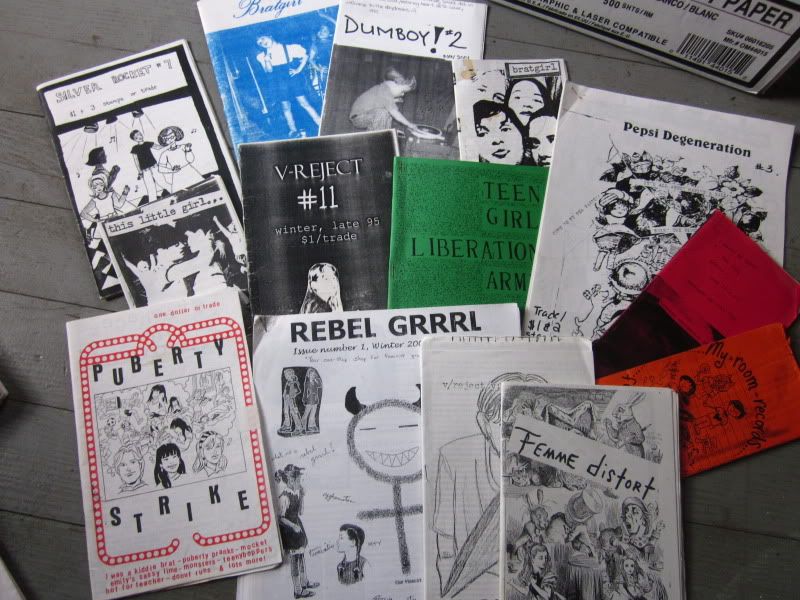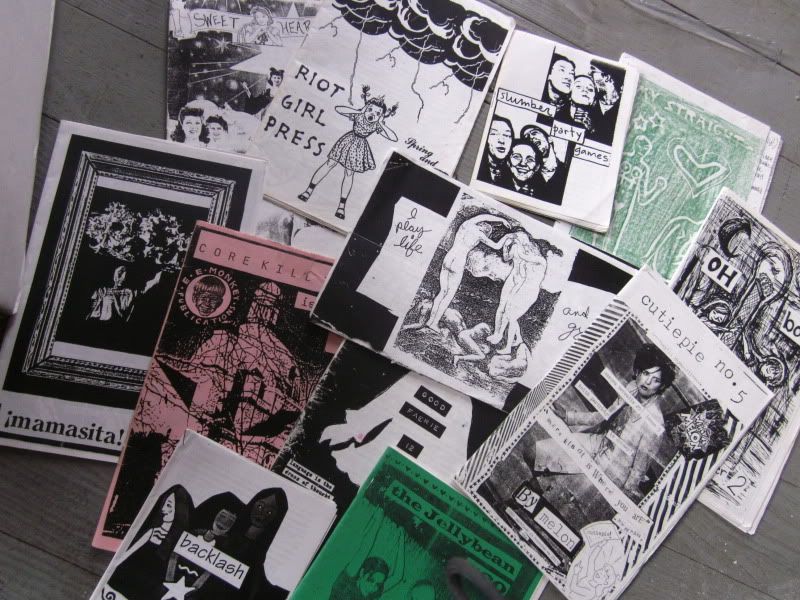 guinnevre reblogged this from the-escapist-artist
thedfl likes this
the-escapist-artist posted this